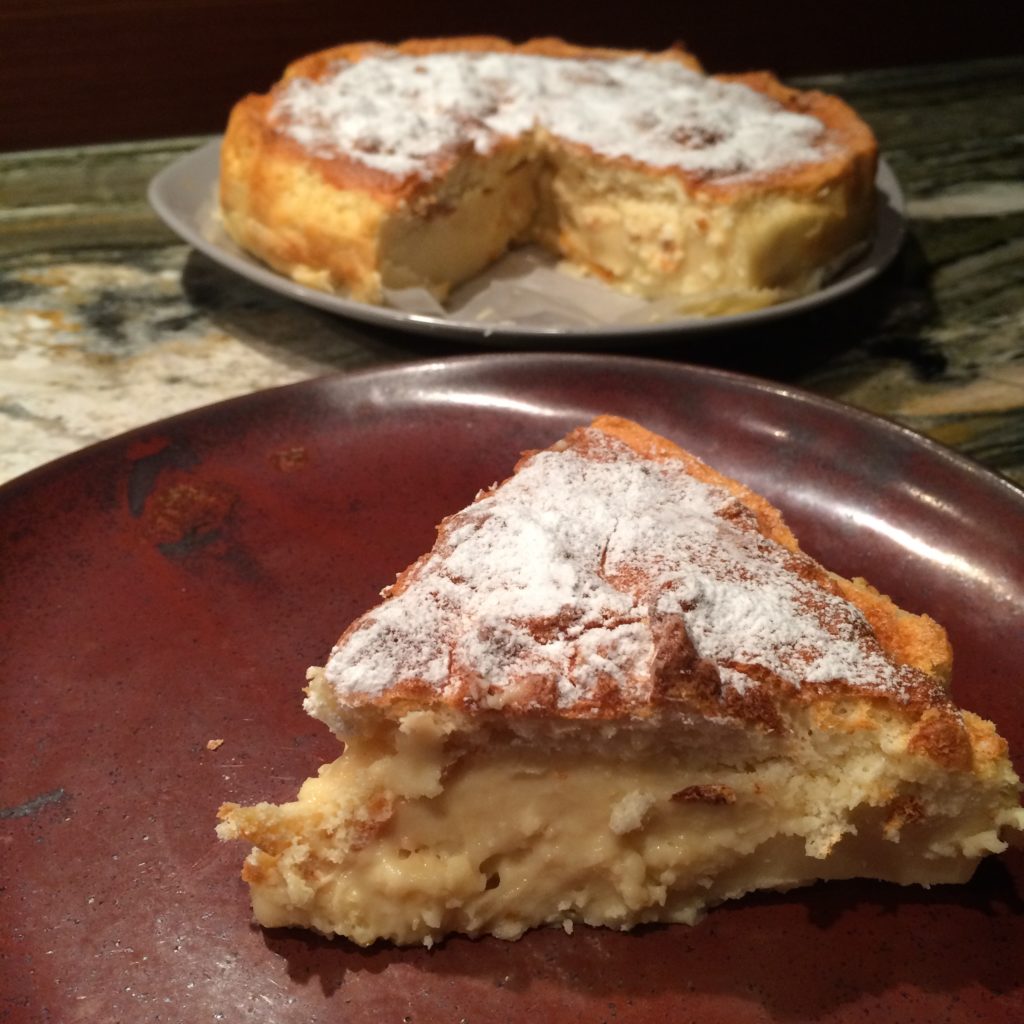 I love a gimmick. So I could not resist when I saw this recipe go up online. How would this cake work, that purportedly separates into cake and custard? I once made Magic Custard Pies, where by mixing the egg custard batter with a cup of Bisquick, a crust would magically form on the bottom (one could also make a quiche in this fashion). But in this recipe, the cake rises to the top…
Also attractive about the recipe: Adam Liaw was the winner of a Masterchef Australia season that we may have watched nearly all the way through. He's articulate and smart, and I like his recipes.
Also: I'm rather partial to custard.
The recipe, which you can find here on the Good Food website, requires no special ingredients and with our handy mixer, was not particularly difficult to make. We found some marvelous bitter marmalade at Harris Farm (not a farm, but an Australian grocery chain), and needed to replenish our supply of icing sugar.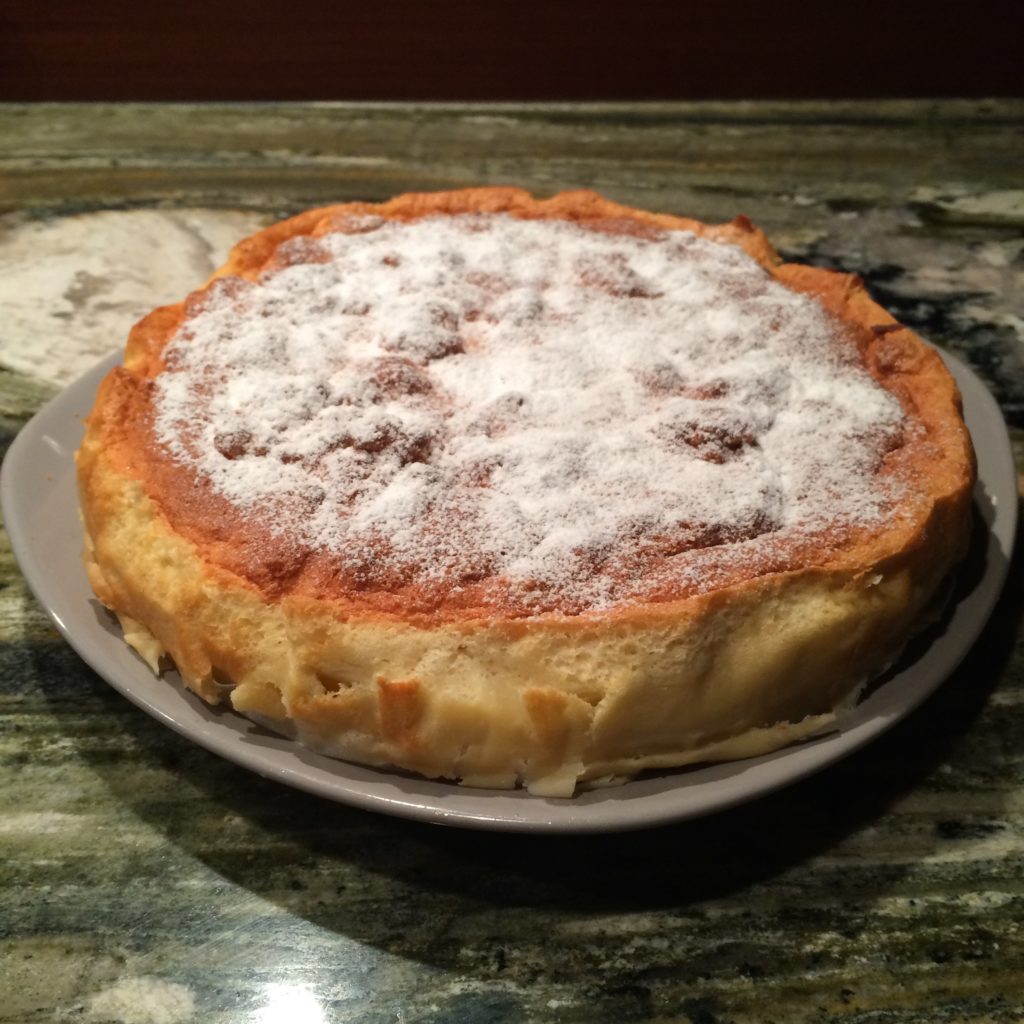 I admit that I was a bit nervous: I could see many possibilities of failure. Were the egg yolks and sugar pale and fluffy enough? Were the egg whites stiff enough? What was the purpose of whisking in one teaspoon of white vinegar into them? What if my technique for folding half of the egg whites into the batter wasn't much different than the one for mixing in the other half?
But, in the end, success: even my technique of lining a round tin with baking paper was successful. The cake came out of the springform pan beautifully. There is a thick layer of custard at the bottom, a cake-like layer on top (quite light), and there's even a thin crust at the bottom. It's not super sweet, and is not a particularly refined dessert, so I don't know if I'd serve it at a dinner party… but I think part of the problem was overcooking it. I went by the suggested time of 45 minutes rather than the note that the middle should be 'very wobbly' in the centre (in fact, there was no wobble at all by the time I got to it). Not sure if and when I'll make it again, but it's hard to decide with 2/3 of the cake still in the fridge!