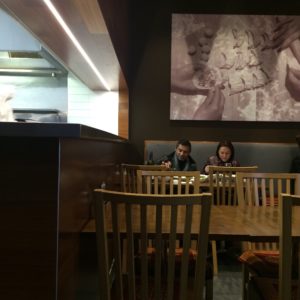 So, let's be clear here. I love momos. When first travelling in Nepal, I discovered that Nepal has their own dumplings. Often made with buffalo or goat… there would be big steamers in local cafes where you could buy a plate of them with a spicy tomato sauce on the side. I find them less delicate than, say, Cantonese dumplings, but I'm really kind of OK with any dumpling…
Little Momo has been open over a year, I think, the lovely waitress explained to me. King Street changes so quickly and so often, I can't keep up. Sitting attractively across from Earl's Juke Joint, we decided to pop in and have a little snack before going to try Vegan Fish and Chips (unsuccessfully, after trying our second bar, we ended up arriving after Bliss N Chips had closed!).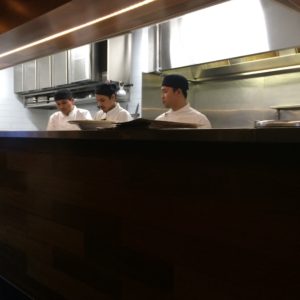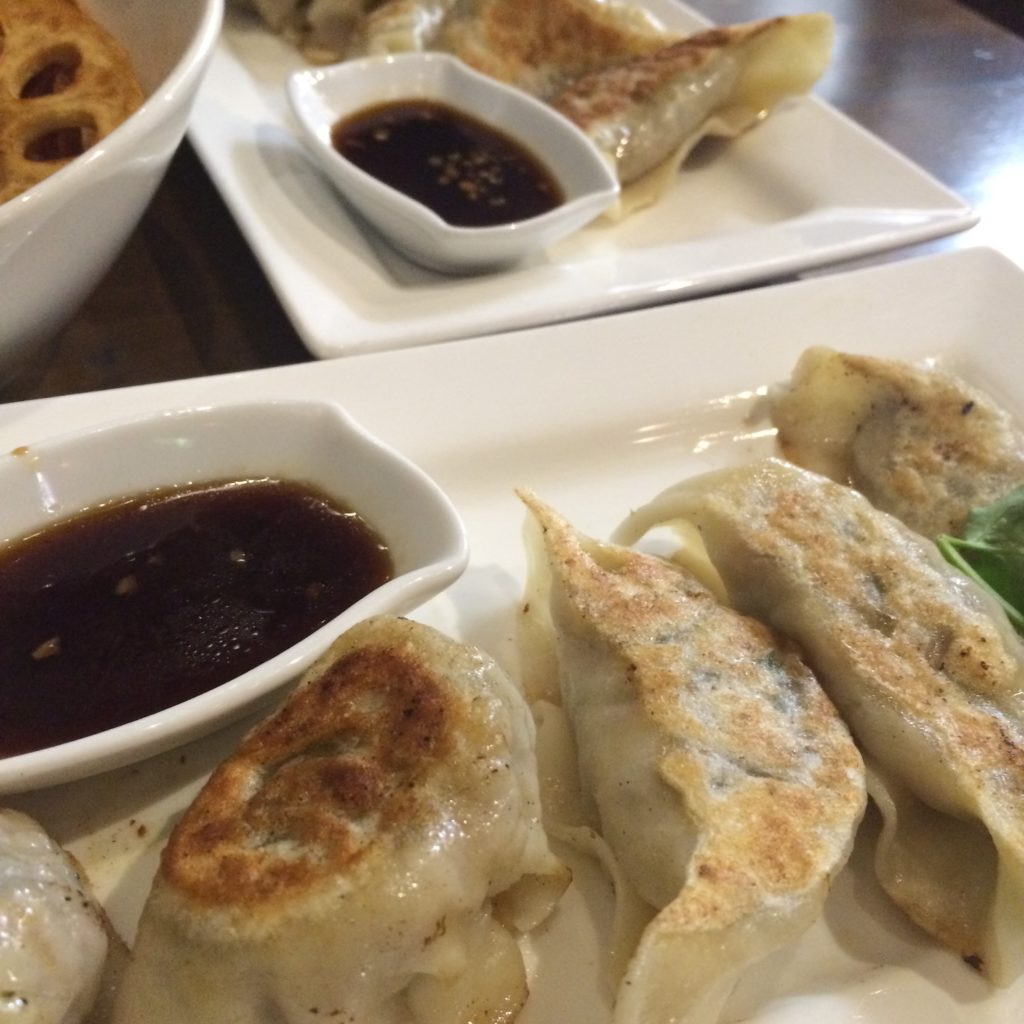 In any case, the fried lotus root chips were dee-licious… and the vegetarian momos nice enough. Pan-fried.
I thought they were a little plain and lacking in flavour, but would be curious trying both the meat varieties, and another version they had on the menu where the momos are poached and served with a spicy tomato sauce (mixed in, I think, not on the side). These one tasted very similar to Japanese gyoza (or we called them pot-stickers at home, the Cantonese version).
The chefs and staff all seem Nepalese; it has an authentic feel, though the ambience has a bit of a fast-food vibe with the neon sign and formica tables.
I'll be back!