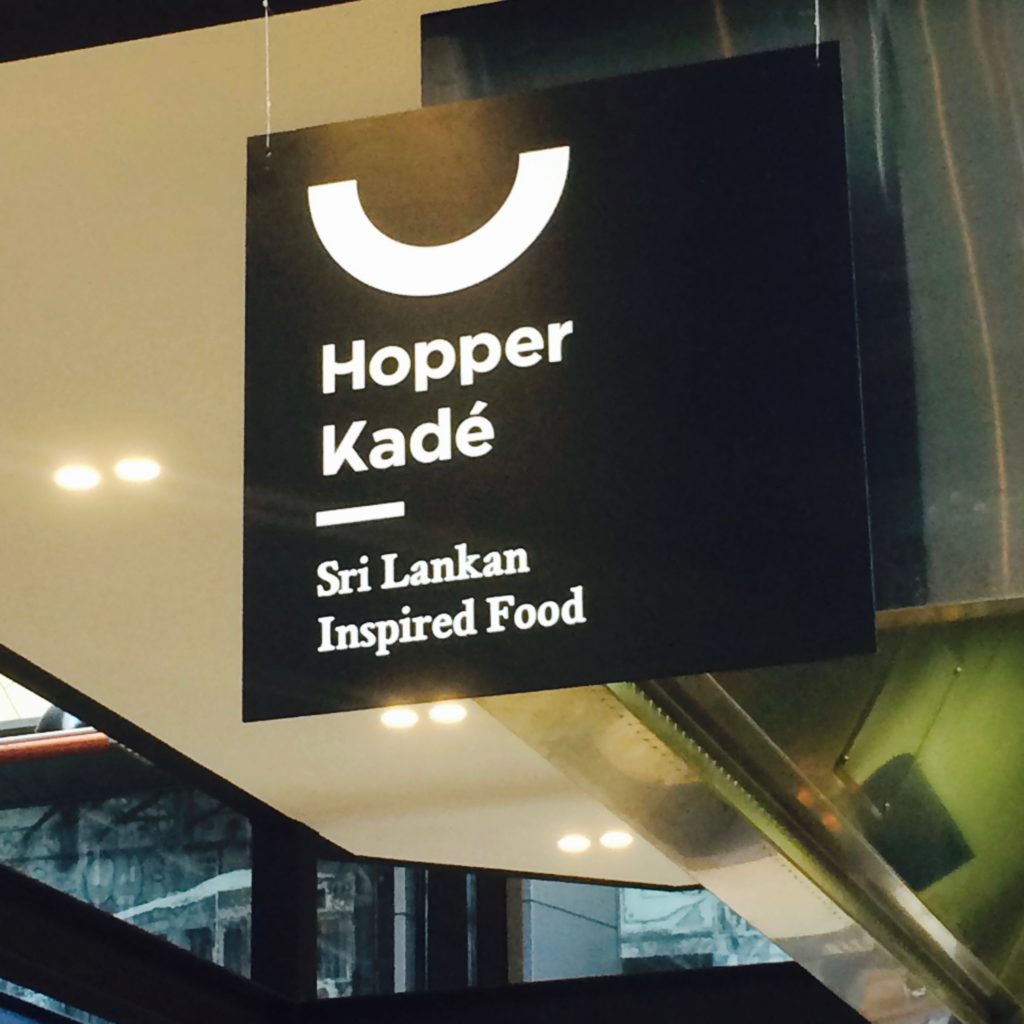 So, I've been meaning to get to the Tramsheds for a while, even though I had no idea where it was or what it really looked like. What a cool space. Chock-full of tempting restaurants and apparently, as my expert friend informs me, a good grocery and liquor shop.
So, hoppers. Yum. Basically. We split a traditional string hopper with chicken. I loved the texture of the noodles. The chicken was perfect and crispy. And the dahl for dipping the hopper into was delicious. And the coconut sambal. Wow, that is divine.
We also split a fish curry hopper, with the more light, crispy pancake-like hopper. The flavours were sensational, and everything tasted very delicate, the light hopper, the sambal, the fish. It was delicious.
So, no complaints food-wise. The service, on a Friday lunchtime, was surprisingly slow in terms of getting the food out. We washed it down with ginger beer, and it's a nice, casual and open place to sit and catch up with a friend. I'd be happy to come back here!